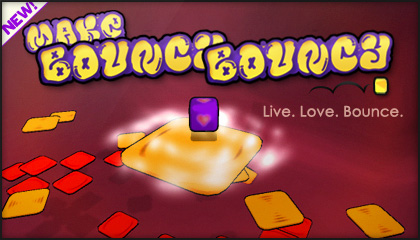 Bounce-bounce-bounce your way through a whimsical world of puzzling mazes and colorful spaces. Indulge in over 35 challenges designed to stimulate your mood and engage your mind.

Make Bouncy Bouncy is now available to play in your browser at http://musegames.com/games/make-bouncy-bouncy

And purchase the full version for only $9.95 at http://musegames.com/store/make-bouncy-bouncy
Enjoy!