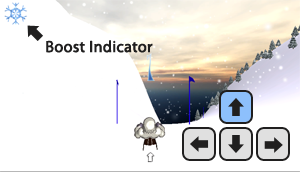 Boost out of the starting gate
Hitting the Up-Arrow key activates your boost, indicated by the intensity of the blue snowflake in the upper left. Always boost out of the starting gate – it squeezes an extra second off your time and let's you get a leg up on your competitors. Plus Yeti likes going fast, why disappoint him?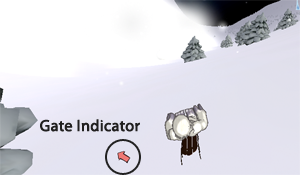 Use the Gate Indicator
Caught in an avalanche? View obscured by a cloud of snow or trees? Drinking and Sledding again? Follow the arrow at the bottom of your screen to head towards the next gate.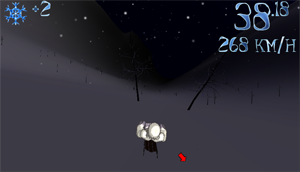 The Aspens: Cut Shorts
If you were a bird, how would you fly?