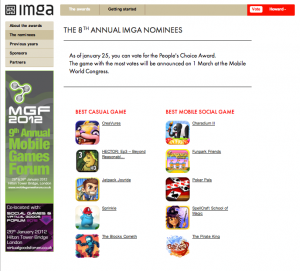 CreaVures has been nominated as one of 5 finalists for Best Casual Game at IMGA! This is an incredible honor, as it was selected from close to 500 entrants. On the short list of finalists for the category, CreaVures is next to incredible games such as Jetpack Joyride and Hector. Unreal.

Additionally, CreaVures is also up for the People's Choice Award, and you can vote for it here!

We have also finished the game! It is now going through Chillingo's QA finally! We don't have a release date to announce yet, but we are getting close!