Hi folks, welcome back to the Muse Games Industry Update. In our last issue we talked about the Big Three console makers' hardware announcements coming out of E3. This time we're gonna scope out a different kind of hardware announcement, by taking a closer look at the three new streaming game services announced recently. Here are the key players:

1) OnLive — console-killer?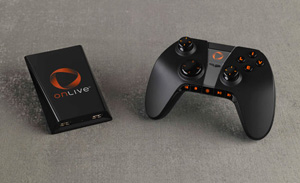 o What is it: MAGIC! No seriously, it's a box that looks like a cable modem, with a connection to the internet, as well as your TV, and has a gamepad controller. It is supposed to provide a seamless gameplay experience in your living room by streaming from the OnLive game servers, through the internet, to your TV.
o Why it's too good to be true: If OnLive could deliver on its promises it would blow my mind, but I think in the real world it's going to hit a brick wall. There are three huge obstacles in my opinion:
o Reliability. The best online game services still face huge server problems from time to time (Xbox Live). For OnLive, they are proposing to build a massive gaming infrastructure entirely from scratch. I can't see how they could avoid the first two weeks of the launch being incredibly problematic, borderline broken. And then even after that I can't imagine it functioning without a major LAG problem.
o Bandwidth. We are already on the brink of ISP's going mental on the consumer — net neutrality is hanging by a thread. I think OnLive would push things over the edge, and ISP's would start charging extra bandwidth fees for heavy users. Considering you are streaming 720p HD video that is going to be a lot of bandwidth.
o You don't own the games. The only thing you have at your house is the gamepad and the magic streaming box. What if the connection goes down? And will you have permanent access to all games on the service? What if they take down a game that you really liked? It's just not as good as having the physical media or at least a copy on your local hard drive.

2) Gaikai — bringing high-end gaming to the Netbook?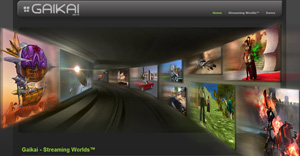 o What is it: Similar to OnLive in that in promises streaming game services through the internet to your location. However, it's different in that it makes a bigger focus of streaming video to your WEB BROWSER. So unlike OnLive which is going to bring a set-top box into the living room and try to be a CONSOLE KILLER, Gaikai is promising to bring high-performance gaming to a Netbook through its "Streaming Worlds" technology. In other words it's like you are watching a youtube video of the game you are playing.

o Why I like it: Doesn't promise as much as OnLive — it has been mentioned as providing "Wii-quality" graphics. However their approach is different in that they are trying to open up the game market by letting the web browser deliver high-end gaming.

3) Playcast Media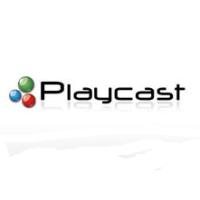 o What is it: A joint venture between a start-up gaming company and an Israeli TV company to stream games through your cable box. Kind of like playing games through the hotel TV at Holiday Inn, but presumably better.
o Why I like it: As I mentioned above I think OnLive is going to have trouble delivering on its promises because it clogs the pipes of internet providers without providing them anything in return. But if PlayCast partners with a telecom, they will presumably get superior access to the bandwidth needed to succeed.
o When it launches: Launching in Israel in Q1 2010; they say they will try to roll out to Europe, Asia, and the world after that. Given that this is an international company it seems unlikely they'll come to the US anytime soon. But if it succeeds abroad, it could provide a business model for the online game-streaming market here too.


Looking forward, the whole process of online gaming is going to get a lot more interesting in the next six months. All of these services are supposed to go live by end of this year or start of the next.

OnLive really blew people away when it was announced at GDC, and early demo reports have been promising. But I don't think it is not going to be able to deliver the same experience as having a PS3 or Xbox360 in your living room. If they prove me wrong — well, the consumer wins, so more power to them.


Gaikai seems cool because it is opening up a whole new market for PC gaming. They are offering something that's not on the market right now, in contrast to OnLive, which is providing yet another way to play Call of Duty multiplayer — except with unproven technology.


Playcast Media, meanwhile, is kind of an X-factor. Nobody has seen a demo of their tech yet. It looks good on paper but we'll have to see what happens.


Come back in six months and hopefully we'll have some hard facts on this issue instead of yet more prognostication.